Contact Us Online
to Get Your Free Quote.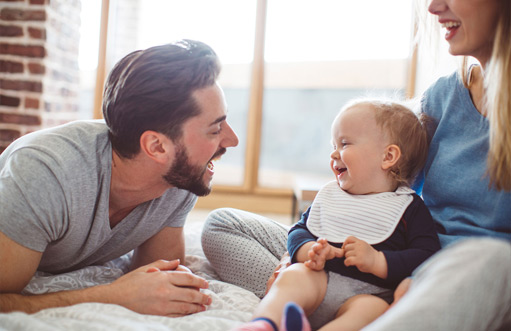 Reliable, Local
Monitoring
SafeTouch Security is the nation's largest, independent communications-security company. Our innovations, quaranteed fast response and incomparable value are what make us.
Stay Connected with
Remote Access
Use our MySafeTouch app to customize alerts, arm or disarm, watch surveilance video, view sensor and alarm history, and check your visitor activity, from anywhere.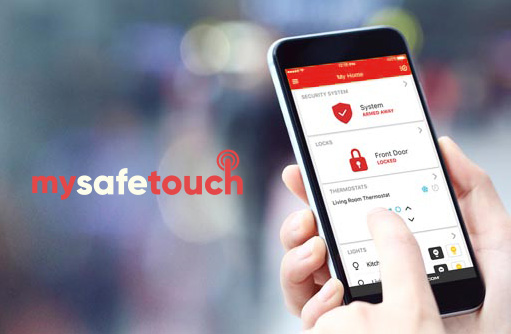 When you want a guaranteed response

only SafeTouch delivers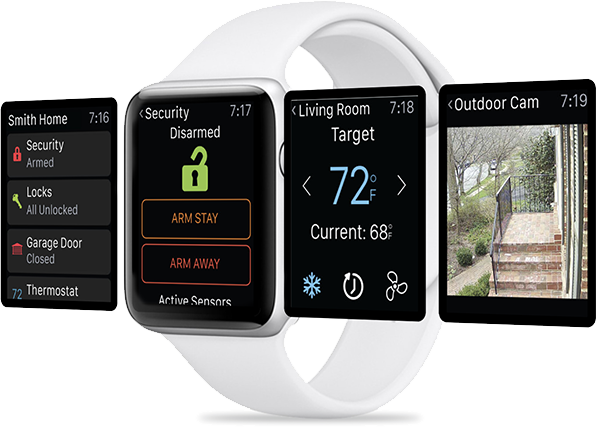 Everything in One App
Use our free mobile app to customize alerts, arm or disarm, view sensor and alarm history, and check your visitor activity, from anywhere.
Guaranteed Cloud Monitoring
All-in-One MySafeTouch App
2-Way Interactive Communicator
Next Generation Technology
Cellular Phone Communication
Advanced Home Security Made Simple.

Talk to an Expert Today.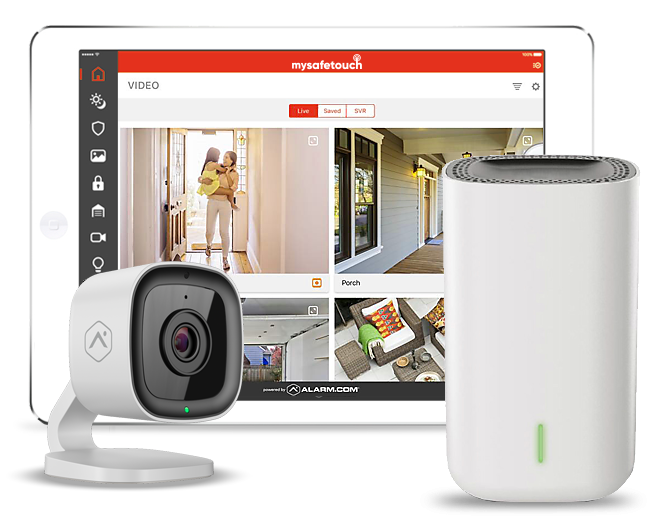 24/7 Streaming Video Recorder (SVR)
With SafeTouch's Stream Video Recorder (SVR) you can record video 24/7 for up to 30days. Access locality on a TV or remotely through the MySafeTouch app.
Reliability at the Right Price
Compare SafeTouch plans, prices and features that fit the bill for you.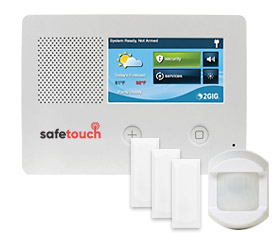 SafeTouch Secure
All the essentials to help give you the latest technology and peace of mind.
Package Highlights:
GC2 Security Panel
Window Contacts
Motion Detector
And Much More!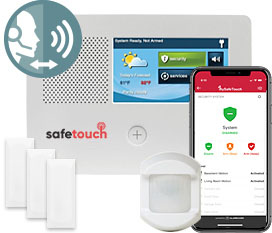 SafeTouch Advantage
2-Way Voice and Home Automation to make your home secure and interactive.
Package Highlights:
2-Way Voice Control Security Panel
Crash & Smash Technology
Lighting & Climate Control
And Much More!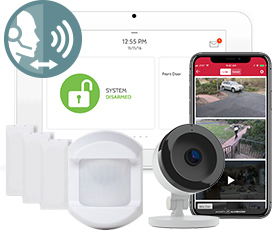 SafeTouch Pro
Advanced tools and video storage to meet the most demanding security expectations.
Package Highlights:
2-Way Voice & Touch Control Panel
Cloud Video Storage
Video Surveillance
And Much More!
All SafeTouch Plans include:
Local UL Monitoring
Emergency Power Source
45 Second or Less Response
No Phone Line Needed
MySafeTouch App
Lifetime Warranty
SafeTouch Security Systems Orlando, FL
With over 20 years serving the Orlando community, SafeTouch provides modern solutions to keep homes safe. From our unparalleled 45-second or less guaranteed response time to features such as pet-immune motion sensors, SafeTouch seamlessly blends reliability with technology to help our customers feel secure and free. Orlando residents are choosing SafeTouch over our competitors for a few reasons:
High-tech dedicated command center for personal SafeTouch client monitoring is the nation's only disaster-resistant monitoring station and is staffed by thoroughly vetted security professionals.
96-zones of coverage allow SafeTouch to accurately pinpoint every single alarm, resulting in an 11-second average response time for SafeTouch customers.
Instant email notification, high-speed internet monitoring and radio backup allow SafeTouch to accurately monitor and respond to any event even if there is no phone line (or the phone lines are down), providing two layers (hard-wired and wireless) of fool-proof safety and security systems customers can count on.
A two-way communication system allows instant listening, response and monitoring for increased safety while the 230-event keypad gives SafeTouch real-time data on who is coming and going as well as response times.
SafeTouch not only offers a 30-day money back guarantee (even on problematic existing system), but also qualifies users for a 20% homeowner's insurance discount.
SafeTouch didn't become the nation's largest independent communications-security company by accident. Our dedication to staying three steps ahead of the latest technology by providing innovative services designed to never fail present SafeTouch customers with the peace of mind that helps them sleep safely at night. SafeTouch is and will remain the only comprehensive security system Orlando residents can rely on.